Some of the work from various shoots in places like the Trans-Allegheny Lunatic Asylum, Ohio State Reformatory, as well as the Moundsville State Penetentiary.  All of these places are abandoned and in disrepair.  So, what better place to shoot some art and fashion? :-)
This one was shot on the 3rd floor of the Trans-Allegheny Lunatic Asylum, where the violent men were held until they got better.  It is estimated that over 100,000 people died in this place, as it has been around since before the Civil War.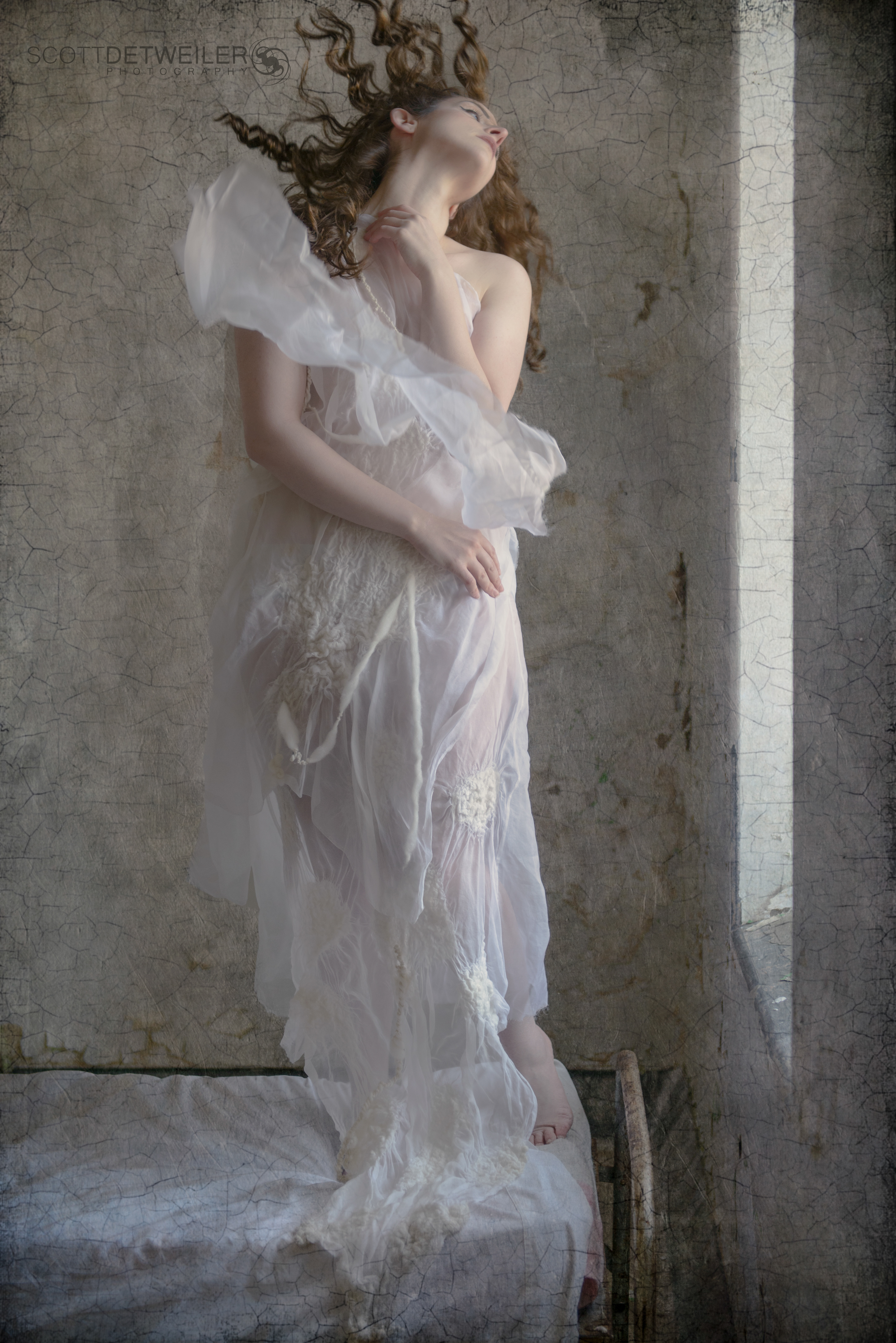 The image below was shot in the violent womens building. Most of it has caved in upon itself, but I managed to climb up a few stairs to another floor and shoot downward.  Strobe was barebuld and tightly flagged.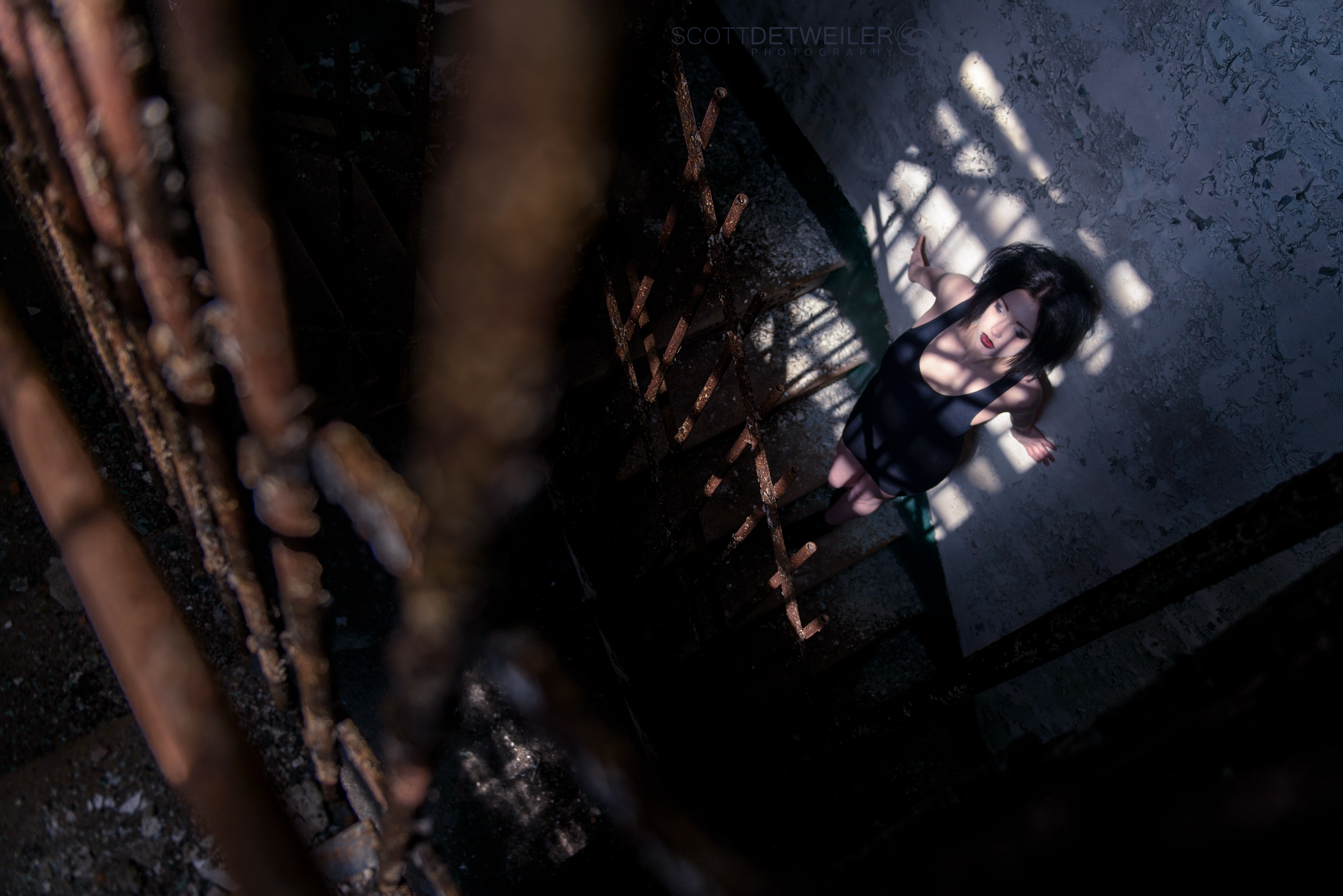 From the 3rd story cell block in the Ohio State Reformatory.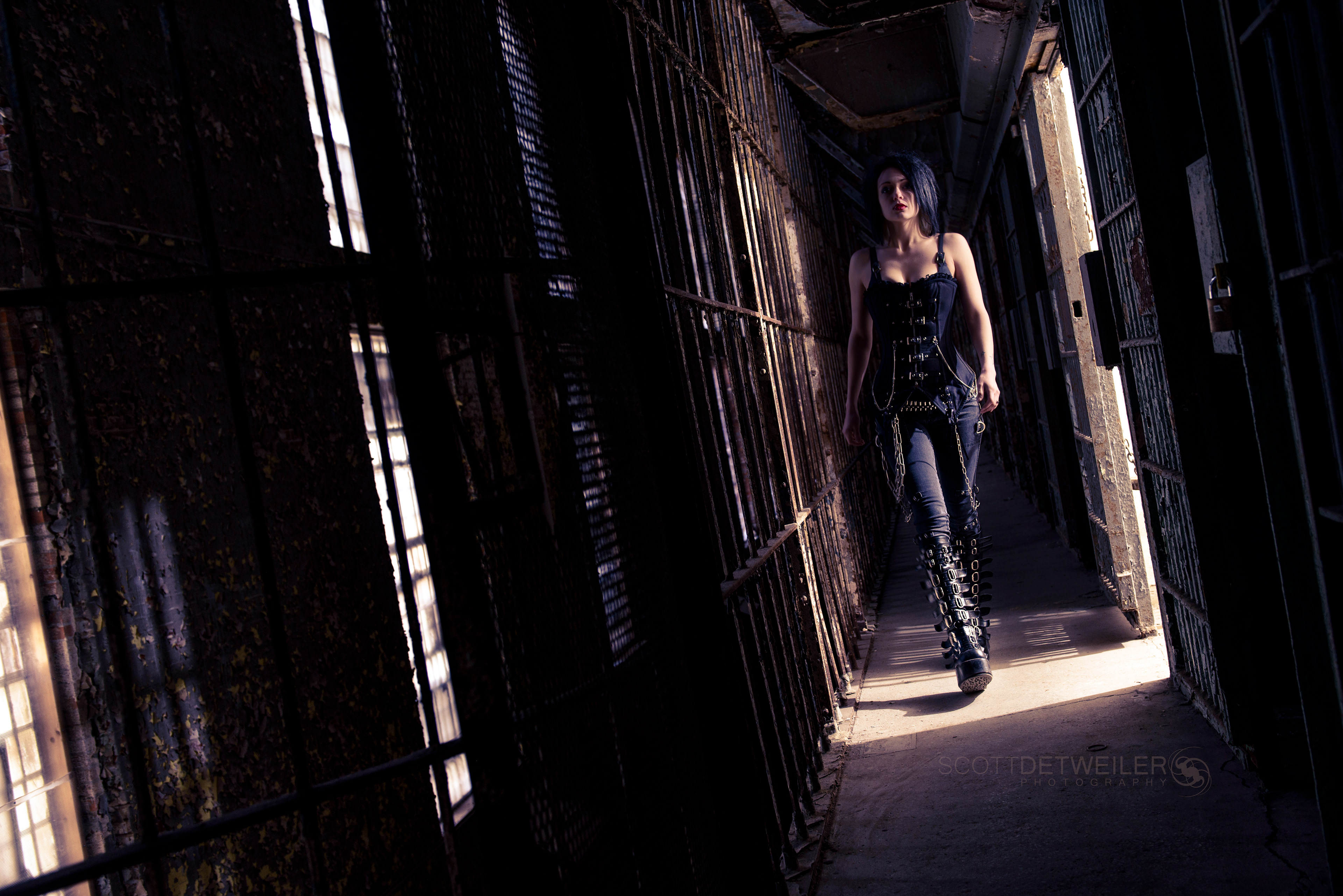 Taken in the Moundsville, West Virginia State Penitentiary. 
Another interesting one from TALA.
Some stellar fashion made from feathers.  Shot in the same wardens office used in the movie Shawshank Redemption.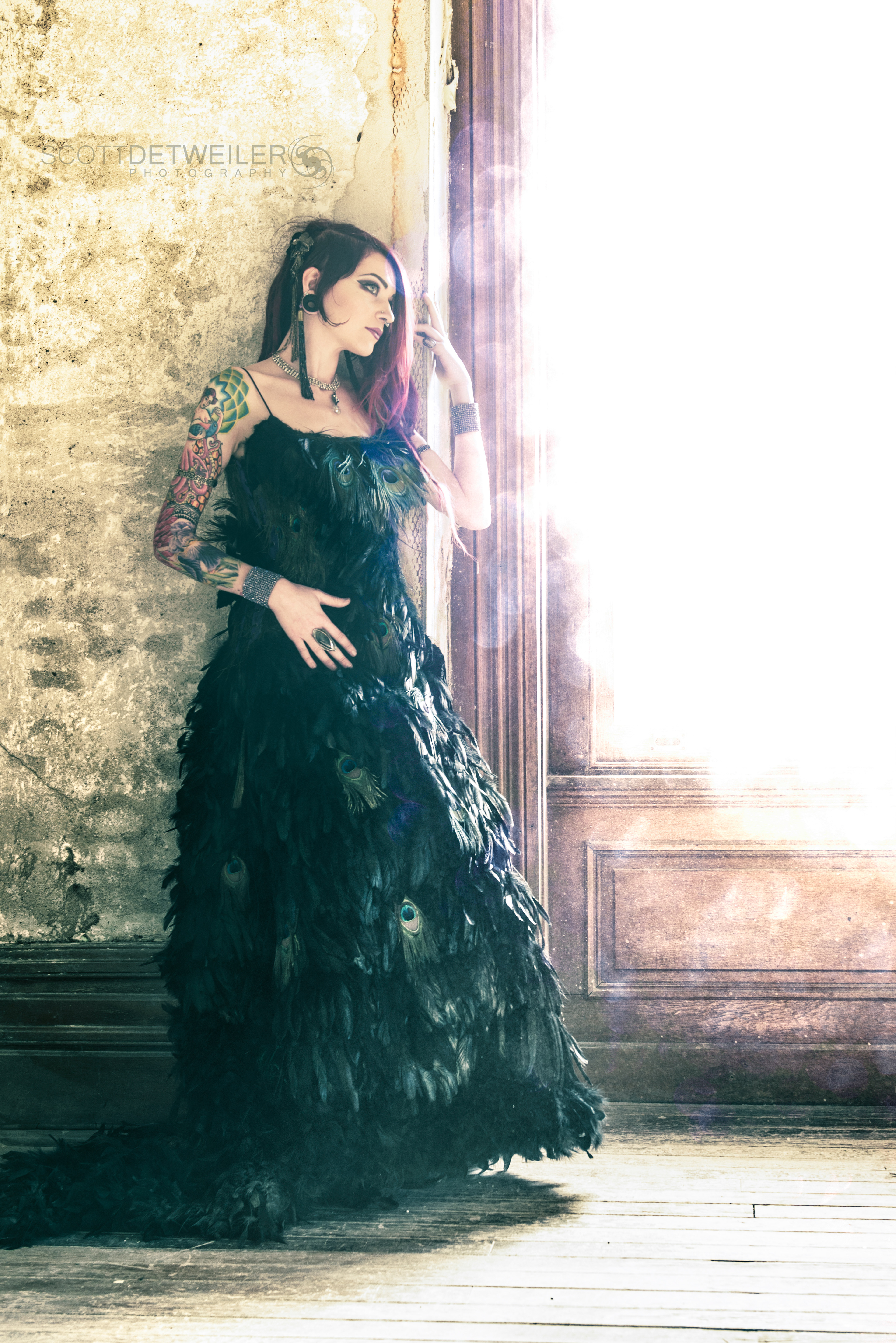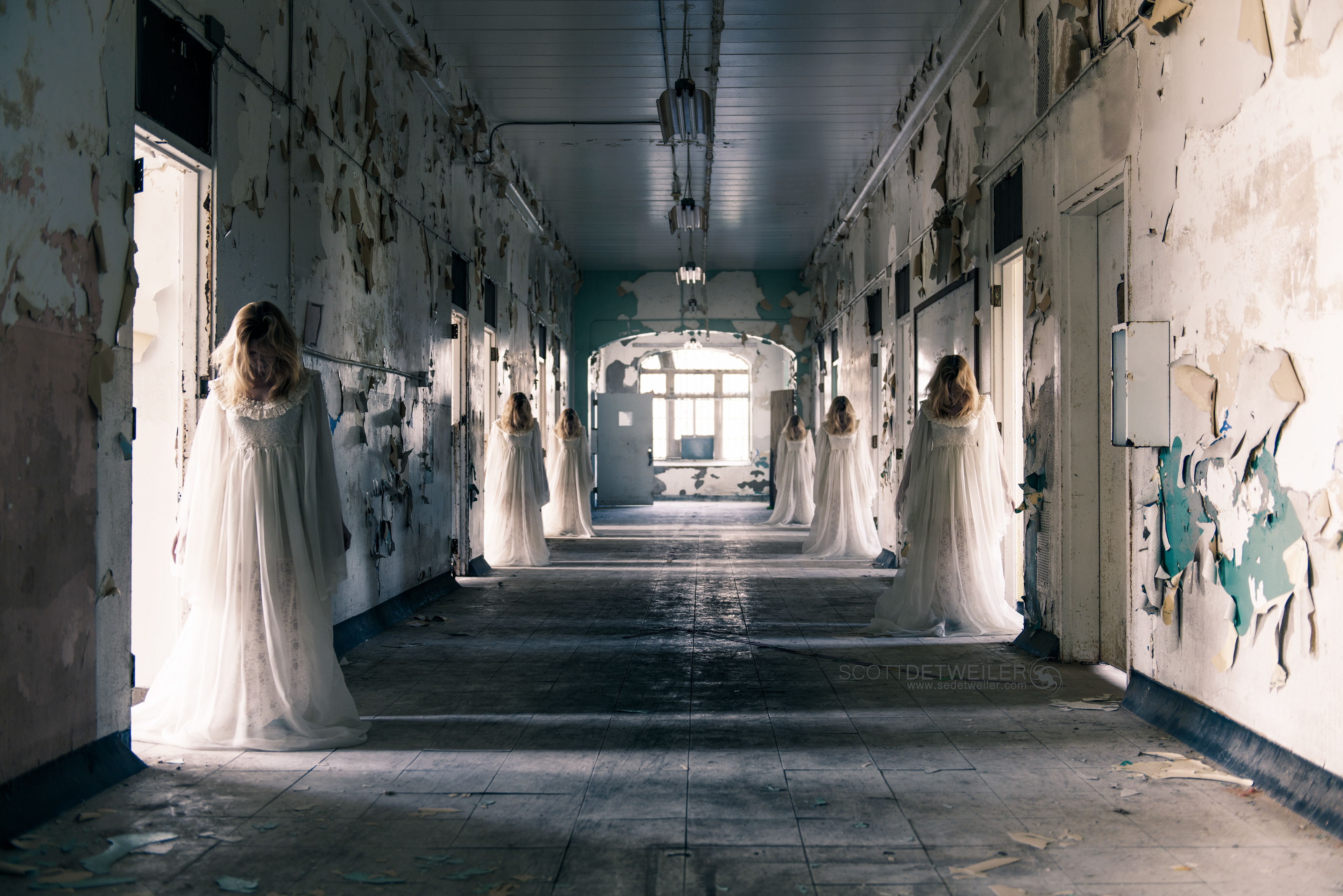 Just outside of the warden's office at OSR.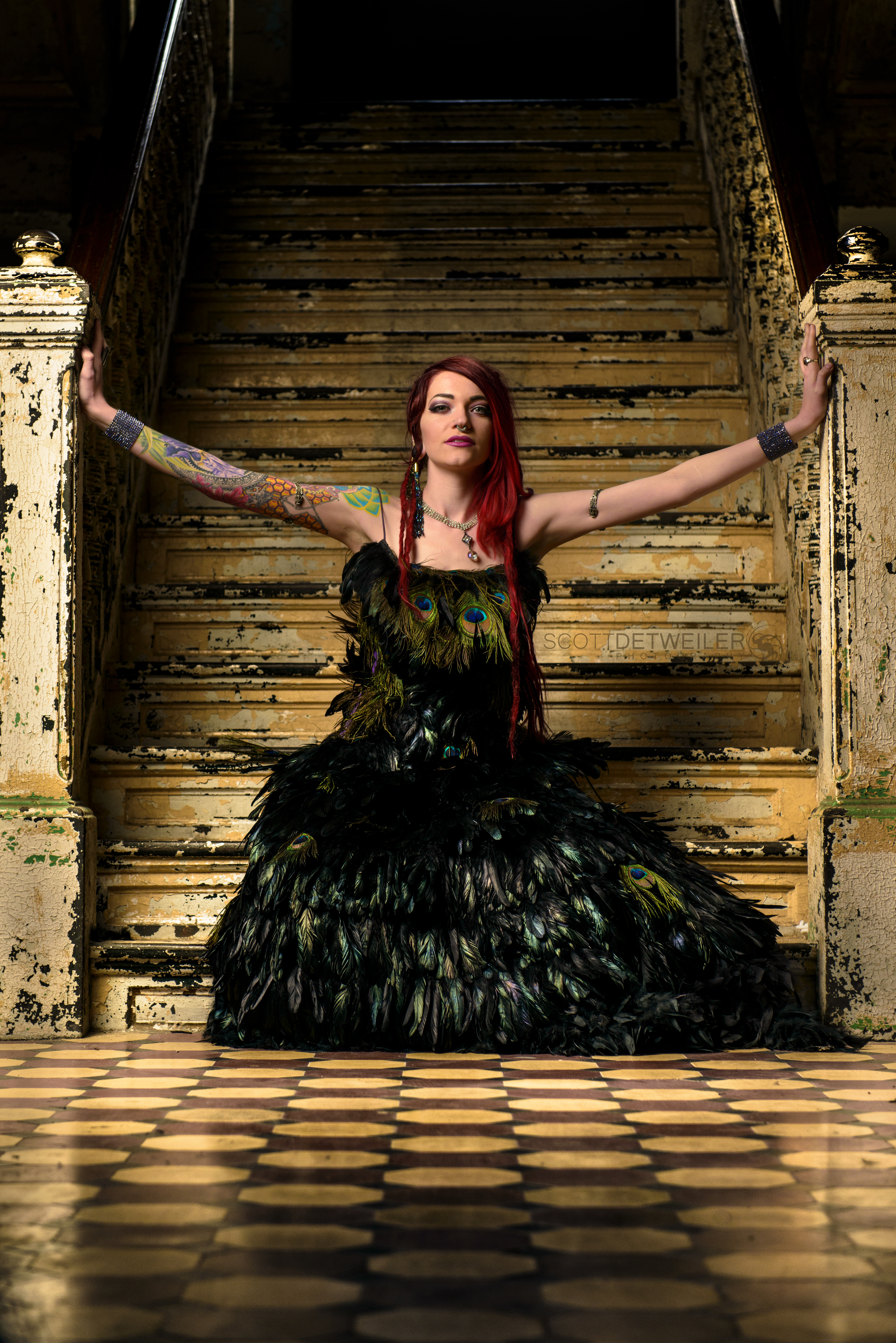 A messy place inside of OSR.  Love the final result!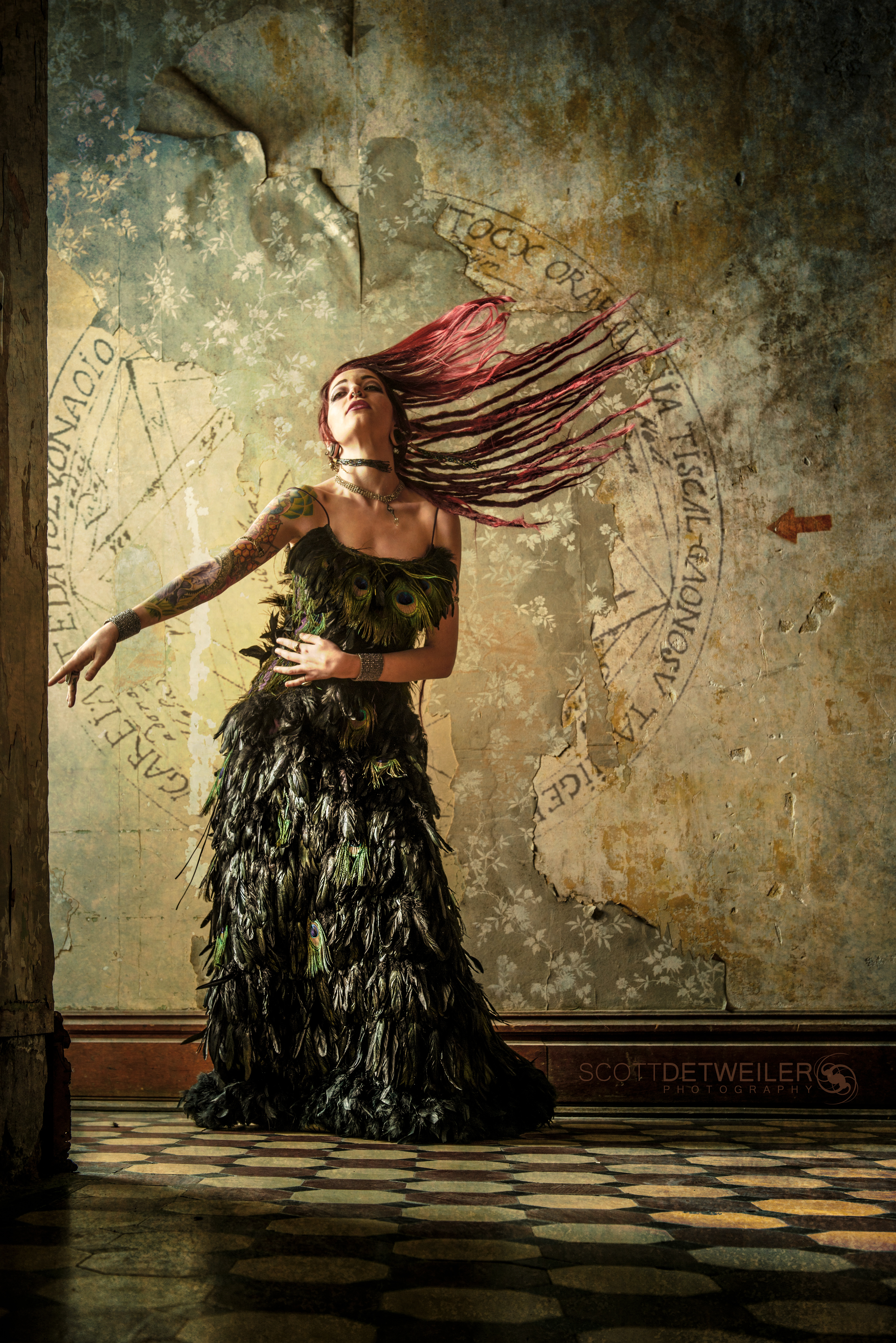 3rd story cell block at OSR.